Acrylic Sunroom / Solarium - Patio, Balcony and Spa Enclosures
Acrylic Sunroom / Solarium - Patio, Balcony and Spa Enclosures
There exists a great variety of Acrylic Sheet on today's market. We have selected the finest sheet possible for our customers, as friendly as our clients are, we do not want to return, especially to replace inferior quality in any of our components. 
Design
Every project must start with a design concept. This process will be an evolution directly proportional to your ability to conceive of the most appropriate structure for the job. Send us the layout of the job to be done via email, and we'll put a plan together for you based on our experience, there is not much we have not seen in this market - but you may surprise us!! 
The more details - the better the plan. Our view is: Build it in your mind - Plan it on paper - Construct it on site. Plus, having a set of plans on files does come in handy for repair work if needed.
Site Preparation and Construction
All sites usually will require some sort of preparation prior to actual construction of the main project or building. Here again, the beautiful nature of Aluminum and Acrylic, WE DO NOT HAVE TO CONFORM OUR SITE DESIGN TO THE COMPONENTS. Meaning that many of our competitors have set sizes for solariums, we do not. Build what needs to be constructed. Yes, we do have some standards for our KITS, these being designed to the most economical layout of the material. However, even these can be modified to suit a non conforming building dimension. 
Advantages of Acrylic Sunroom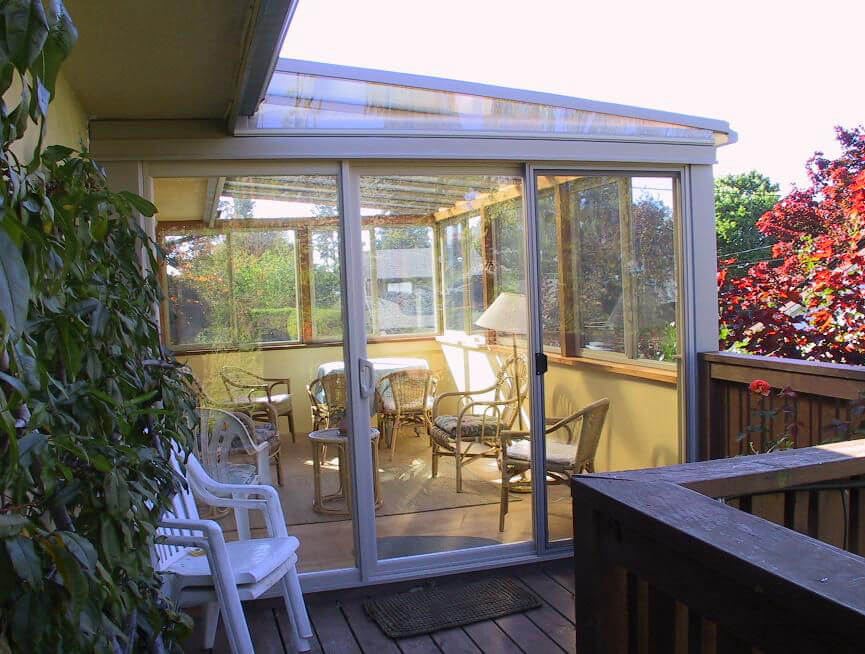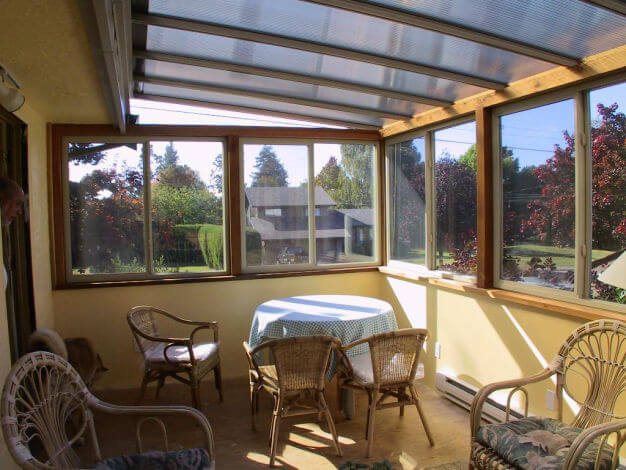 Optically clearer than glass
92% light transmittance
55% lighter than glass
Excellent weather and chemical resistance
Optional tinting allowing up to 45% reduction in heat gain
2 to 7 times the thermal efficiency of glass
75% less condensation than with glass
Built-in ultra violet filter that will help prolong the life of fabrics and furnishings
24 ft spans are possible without a break
Excellent sound-proofing characteristics
No cross members to impede flow of water run
100% UV reduction
Sealed with Santoprene, remains alive under heat and pressure (Santoprene seal lasts 25 YEARS!)