Pergola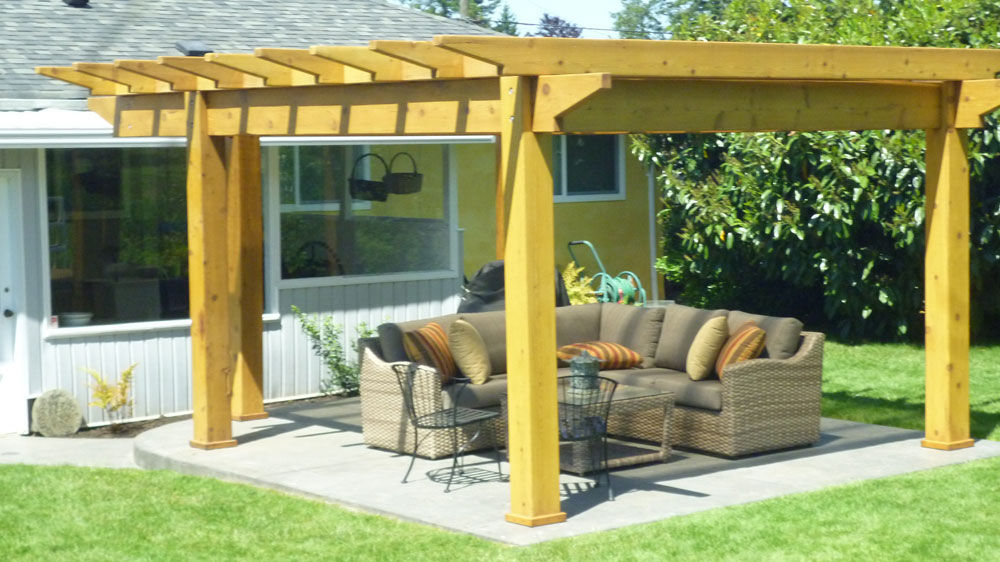 Whether you use it has a relaxing covered area with table and chairs or use it has a hot tub enclosure just to name a few ideas... our pergolas make a beautiful addition to any frontyard or backyard.
Our custom made pergolas uses premium quality old growth tight knot cedar. They can be fabricated with or without skylight.
The pergola shown on this page has a skylight made of bronze twin wall lexan polycarbonate with dimension of 14ft x 18ft and posts being 8" x 8" thick.  Each top rafter is 3" x 12" x 14ft long. 
---