Acrylic Awnings
Built with the advantages that Acrylic offers, many of our Awnings and Canopies can also be converted to sunroom / garden room and can be partially or fully enclosed in the future. Plus get the benefits of natural light which improve moods and combat depression, boosts energy and increases production levels, makes interior spaces appear larger, render colors true and reduces eyestrain. All Skyview Awnings are custom made to fit perfectly to your needs and design.
Let's natural light in and blocks 100% of the sun's damaging UV rays.
Quality that will never fade, fray, tear or dent.
Optional tinting allows up to 45% reduction in heat gain.
Available in a variety of sizes and architectural shapes.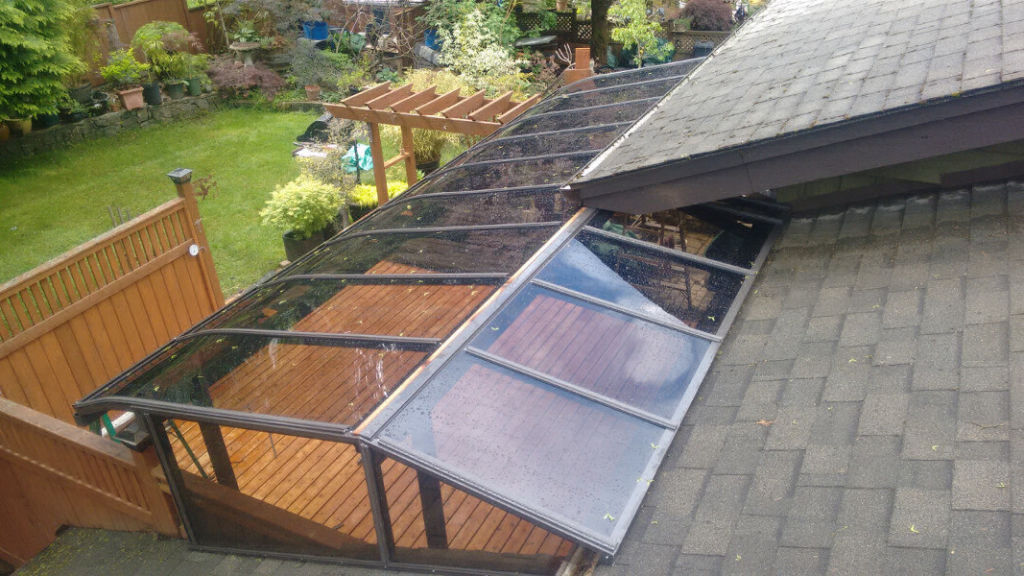 Advantages of Acrylic
Optically clearer than glass
92% light transmittance
55% lighter than glass Excellent weather and chemical resistance
Optional tinting allowing up to 45% reduction in heat gain
2 to 7 times the thermal efficiency of glass
75% less condensation than with glass
Built-in ultra violet filter that will help prolong the life of fabrics and furnishings
24 ft spans are possible without a break
Excellent sound-proofing characteristics
No cross members to impede flow of water run
100% UV reduction
Sealed with Santoprene, remains alive under heat and pressure (Santoprene seal lasts 25 YEARS!)